Leading the Field in Accent Reduction Services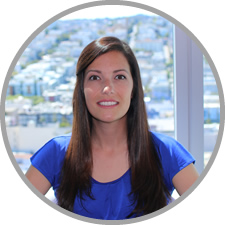 Welcome to AstiNova, a customized English pronunciation and American-English accent program. At AstiNova all our programs are customized to meet your needs, with schedules and classes that work for you.
Karen Astin, the founder of AstiNova is a licensed and nationally certified Speech-Language Pathologist (SLP). Karen is certified in Pronouncing English as a Second Language (P-ESL) and is experienced in accent reduction and accent modification. She has extensive training and experience working with multicultural backgrounds and assisting with professional communication needs.
Why Choose AstiNova?
At AstiNova you will be trained by an ASHA certified Speech-Language Pathologist. Unlike many other Accent Reduction Services, you will work with a highly qualified and certified trainer who has been educated in the proper pronunciation of American English sounds.
At AstiNova we work with individuals, small groups, startups, and corporations to reduce both foreign accents and regional dialects. We offer personalized training to individuals and to small groups through personalized, online training. At AstiNova we are committed to your success and we follow an intense training program that is tailored to your personal, professional, and business needs.